Deliveries......
-  Delivery time presently 7 to 14 days depending on coronavirus conditions.
-  We can get a delivery price for anywhere in UK mainland which customer will be liable for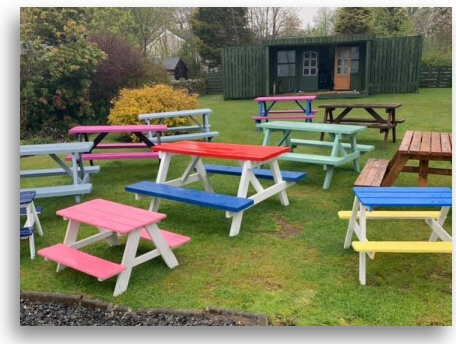 -  No VAT to be added to prices. No hidden extras
-  Self collection can be arranged when rules allow.
-  Strict hygiene measures will be in place at all times.
We are also very happy to take a small deposit for future orders, for Birthdays and Christmas gifts. Get in touch and let us know how we can help you.
---
Get In Touch - Put in an order - "Life's a Picnic with Eco Benchez"
Use the contact form on the Contact page - email us at enquiries@ecobenchez.co.uk - or call us using the numbers at the bottom of the page.
---